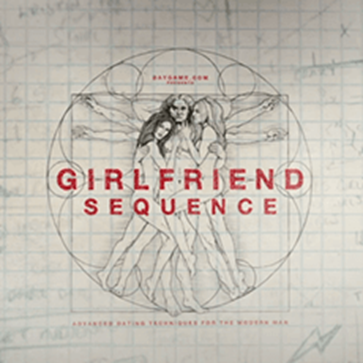 The Girlfriend Sequence is a video training program accessible online and produced from the original seminar that took place in London in January 2013. The program was conceived by Tom Torero to help men with getting a girlfriend.
Table of Contents
– Reasons to not call a woman
– Best first date locations
– Actions to avoid when on a date
– The ideal number of "window of opportunity' dates
– Getting a woman to open up and relax (comfort bubbles)
– First bubble of the girlfriend sequence – used to get women to go on dates with you
– Why bringing a woman back to your place after the first date is not a good idea
Bonus programs include:
– Body By Science
– Innergame Voodoo
– End Game
– Date Troubleshooter
– How To Talk To Women
– Masculinity Redefined
– Online Dating Mastery
– What Women Really Want
– Be The Man Younger Women Want
– Same Day Sequence Infield Audio
– Get Everything You Desire From Women
SIZE: 2,3 GB
Tom Torrero – Girlfriend Sequence Contents: Videos, Pdf
Download
Welcome guest, download links are here.
MEMBERS ONLY
In order to see all download links and hidden content you have to be our member.